My Weapons of Choice Against Emotional Abuse
---
Narcissistic abuse changes your brain. It numbs out the logical part of it so we function mainly from the emotional part. The brain was designed this way to protect us danger.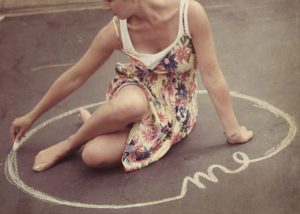 However… this leaves us in a dangerously vulnerable state.
It's especially at this stage when we need SOLID information and support to keep us focused and afloat.
This is why when I was at the beginning of recovery, I dug up every research and studies on NPD abuse and the effect it has on victims. And I LISTENED.
I listened to mental health professionals who were familiar with narcissistic abuse, survivors who have successfully broken free from the abusive cycle… as well as individuals diagnosed with narcissistic personality disorder.
Then each time fear, confusion, and self-doubt set in, I threw ALL the tools I've acquired until they drew back into the shadows.
I know these tools will help you as well.
Some links are affiliate links where I may receive a commission if you purchase. However, prices are NOT increased to compensate me.
< ! > If you are in a life-threatening situation, call the 24-hr National Suicide Prevention Lifeline at 1.800.273.8255 or the 24-hr Crisis Text Line by texting "HELP" to 741-741.If your issue is an emergency, call 911 or go to your nearest emergency room.
No Contact
NPD Abuse Recovery
Adult Children of Narcissists
NPD Knowledgebase