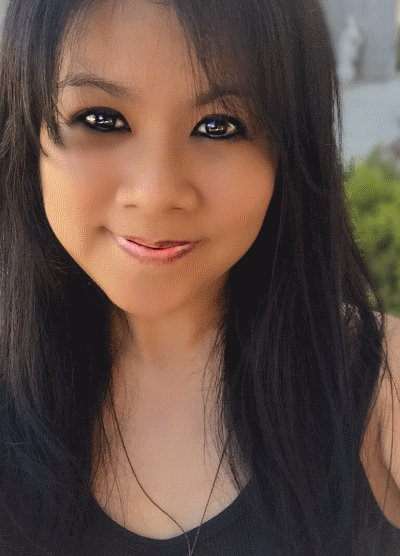 Hi, I'm Carmen.
Mom, CBT/DBT/REBT Certified Life Strategist, Rapid Breakup Recovery Coach, Best Selling Author, and Advocate for Victims of Narcissistic Abuse.
My mission is to help codependent women undo destructive thought & behavior patterns, so they have the confidence to defend their boundaries, find their voice, and live in alignment with their authentic selves. My personal experiences in overcoming narcissistic abuse and codependency are what fuels my passion for this work.
With over 20 years of education, training, and extensive personal and professional experiences in Mental and Behavioral Transformation, I use a combination of Strategic Intervention, Cognitive Behavioral Therapy, Dialectical Behavior Therapy, and Rational Emotive Behavioral Therapy to deliver powerful, meaningful, and long-lasting results for my clients.
Narcissistic Abuse Is INSIDIOUS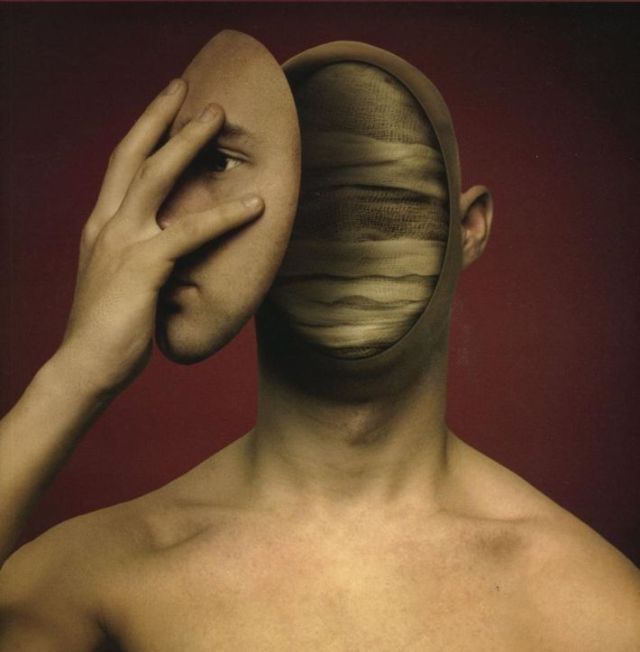 Listen, I spent years of studies, research, and training in the fields of mental and behavioral health. But I would never have been able to even remotely imagine the sheer magnitude of pain, confusion, loneliness and crazy making experienced under the hands of someone with NPD, without living thorough it myself.
The narcissistic cycle of abuse which includes idealization, devaluation, discard, and hoover is so covert, most survivors report they weren't aware they were emotionally or psychologically abused… let alone even know what narcissistic abuse was prior to being ripped through the shredder.
Moreover, a disturbingly large number of adult children of narcissists only learn that there is an actual term for the abuse and resulting trauma they've endured, much later in their life. The discovery itself requires overcoming because it comes after living an entire life based on another person's distorted version of their identity and value.
Be forewarned. Emotional and psychological abuse is often invalidated and swept under the rug due to the lack of "physical proof" of abuse. However, there are very serious, life-altering consequences for survivors…
This experience left me mentally and emotionally destroyed, battling complex-PTSD, and fighting thoughts to end my life because the pain and confusion were multiplying at an alarming rate.
… but as much as they tried to break me, I'm still here. Let me be your proof that you CAN break free.
< ! > If you are in a life-threatening situation, call the 24-hr National Suicide Prevention Lifeline at 1.800.273.8255 or the 24-hr Crisis Text Line by texting "HELP" to 741-741.If your issue is an emergency, call 911 or go to your nearest emergency room.
A Breakup With A Narcissist
This is nothing like your "average" breakup.
You were their perfect… their soulmate and dream come true with a solid future together. Then in a blink of an eye, your entire history with this perfect person is wiped out and you're left to pick up the pieces, while they move on with a replacement – acting as though they don't even notice the characters in their life had changed. The aftermath leaves you feeling confused, abandoned, invalidated, and just barely able to function.
My article on Psych Central:
The 7 Answers I Desperately Needed After the Narcissistic Discard…
Because sometimes it helps to quiet your immediate concerns before moving on to the next steps..
How's this for irony: An area of coaching I specialize in is Rapid Breakup Recovery… so naturally, I implemented every single strategy that has brought positive results for my clients.
But I was getting NOWHERE.
Every day felt like a step closer to a slow and painful death. And even that is an understatement.
I constantly asked myself, "Did that REALLY happen?" "How could he just remove me from his life and instantly move on with someone else like WE never happened?"
I was obsessing… I just wanted him to tell me this was all a bad joke, fix everything, and bring us back to our happily ever after.
Some people around me couldn't understand what I was going through. They didn't get why I was unable to just "learn my lesson and move on." A few even suggested I was "addicted to drama.
But I couldn't blame the them for being frustrated in my lack of progress. Narcissistic personality disorder is so far removed from normal human behavior and logic that it's virtually impossible for those who never experience it to wrap their brains around it.
In fact, I documented my experience…
complete with photos and screenshots of texts on my personal blog.
I'm a single mom of a bright-futured premed who counts on me. I have a business to run and a life I need to show up 100% for. I can't keep dragging myself through this hell of all hells! Honestly, I don't want to keep fighting through pain and withdrawal symptoms. I don't want to sit in depression and everything else that comes with being emotionally and psychologically abused!
My only option was to RECOVER and MOVE BEYOND the narcissistic abuse so there is nothing to "manage" anymore. I don't want to just be a survivor – I want to BREAK FREE. And the first step was to identify and heal from my inner injuries the narcissist appeared to provide "relief."
Invisible Wounds Left By Narcissistic Parents and Caregivers
As children, we learn about ourselves and the world around us through our interactions with our parents and primary caregivers (especially our mothers). We establish our sense of self-worth from how we're nurtured, cared for, and protected from harm. We learn that we have value by their empathy in response to our feelings, wants, and needs.
Our parents and primary caregivers during early childhood are the foundation of how we grow as an individual and how we integrate ourselves in the world. However, if this important foundation is contaminated with emotional, verbal, and even physical abuse, it is very possible the child will grow into an adult with a heightened risk for anxiety, depression, self-doubt, low self esteem, lack of self worth, and self loathing.
Maybe you didn't receive the unconditional love and support you needed from your caregivers as you were growing up.
Maybe you were silenced from expressing your thoughts and ideas… even ridiculed for communicating your feelings.
Maybe you were raised to live according to someone else's expectations and instructed to avoid disturbing other people's comfort levels.
Maybe you feel you can't be loved or accepted for just being you.
Your right to freedom as an independently thinking & feeling individual has been violated. These dysfunctional adults cause serious psychological injuries to their children including:
Constantly doubting themselves
Low self-esteem and worth
Lack of or weak personal boundaries
Feeling worthless, anxious and inadequate no matter what they've accomplished
Believing their worth depended on what they can do
Leaving them without a solid example of what a healthy family and relationships looks like
Seeking out emotionally unavailable and abusive partners who provides the familiar hurtful feelings they've received throughout their lives
These wounds have taken away your "permission" to SELF-LOVE and SELF-VALIDATE. They keep you from living your REAL LIFE because when someone with their own issues and self-serving agendas convinces you that you are flawed, you move forward living your every moment based on their very distorted version of who you are.
And let me tell you – progressing through your healing and recovery of childhood traumas will be FAR from easy, but once these wounds have been healed, you'll take back your freedom to live ALL of your life.
< ! > It is strongly recommend that you work with a professional and knowledgeable therapist, counselor, or coach to help you effectively progress through your healing and recovery of childhood traumas.
Navigating My Way Out of Hell
Only after relentless research, discussions, and interviews with both mental health professionals AND individuals diagnosed with this disorder, did I finally realize what I've been up against all along: The Narcissistic Cycle of Abuse. Just ANY recovery strategy was NOT going to cut it. Not a chance.
Filling my brain with FACTS about NPD was only the beginning of my journey to complete recovery. At this stage, I was just surviving the aftermath. I learned to cope… tolerate the pain. What I needed were SOLID solutions to repair the damage locked deep in my subconscious and BREAK FREE from "survival mode" for REAL, complete recovery.
REAL RECOVERY comes from healing your insides so you are healthy, free, and no longer susceptible to manipulation by toxic people!
I've been repeatedly dragged through this horrible nightmare and found my way out for good. Let me help you navigate out of it so you can take back your freedom to be happy and safe!
I get it. I believe you. And I'm on your side 100%.
Education & Certifications
BSc. Psychology
Certified Professional Life Coach
Certified (CBT) Cognitive Behavioral Therapy Coach Practitioner
Certified (DBT) Dialectical Behavior Therapy Life Coach
Certified (REBT) Rational Emotive Behavior Therapy Life Coach
Certified Gestalt Life Coach

Certified NLP Practitioner
Strategic Intervention Coach
Stress Management & Burnout Prevention Certification
Depression & Suicide Prevention Certification
Certified Digital Coach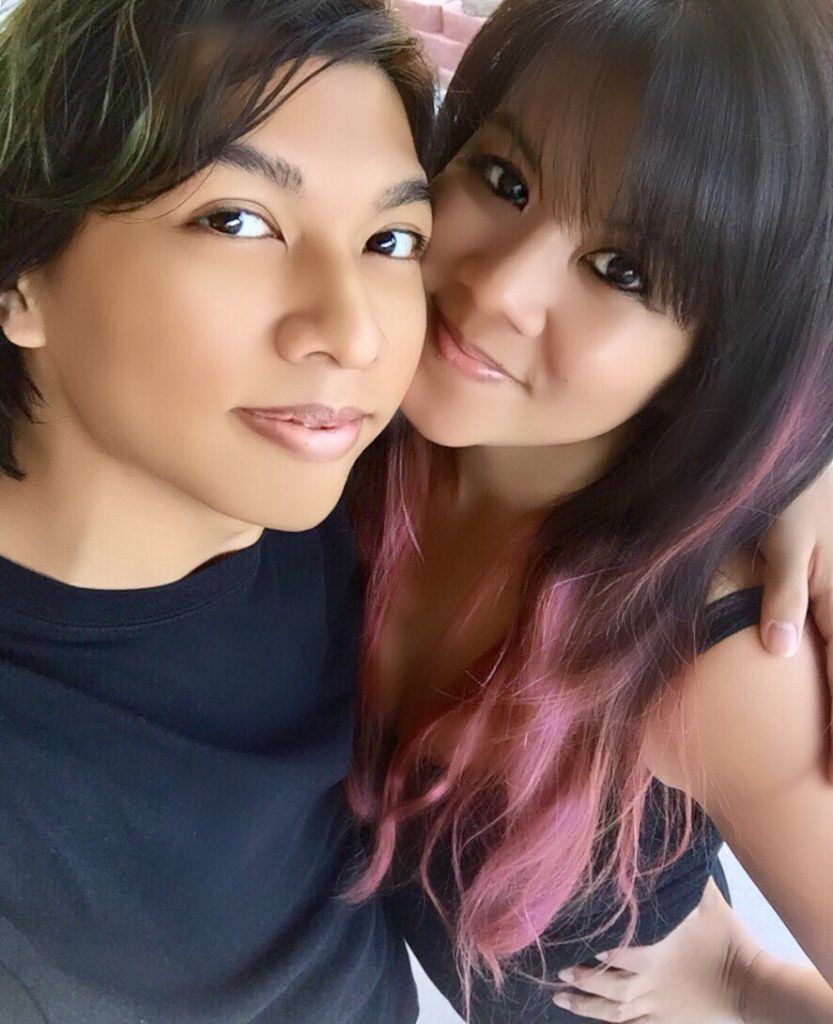 Carmen is the Founder of Carmen Sakurai, Int'l, with a BSc in Psychology and certifications in Cognitive Behavioral Life Coaching, Dialectical Behavior Therapy, and Rational Emotive Behavioral Therapy, as well as Mental and Behavioral Health Studies with focus on Stress Management, Burnout Prevention, Depression, and Suicide/Violent Behavior.
She has trained in Strategic Intervention which encompass: human needs psychology, strategic therapy, social action therapy, direct and indirect negotiation, structural family therapy, life-cycle theory of business organization, mediation and conflict resolution techniques, and organizational psychology; and utilize the Triangle of Conflict: a process to help individuals reconnect with core emotions like joy, anger, sadness, fear, and excitement for a more engaged and authentic Self.
As a Certified Digital Coach, she has demonstrated her ability to effectively and successfully serve her clients via digital platform.
You can find her articles on popular websites including Psych Central, Ricky Martin's Piccolo Universe, SheKnows, Little Things, Today.com, Lifehack, and Thought Catalog.
Carmen currently resides in Las Vegas, NV with her favorite son Joshua. She is an elementary grade Religious Education teacher at her church and a proactive advocate for victims of narcissistic abuse.
Visit Carmen's Lifestyle Blog: https://itscarmentime.live